Alain Johannes 013 Tilburg NL
3 September @ 7:00 pm

-

9:30 pm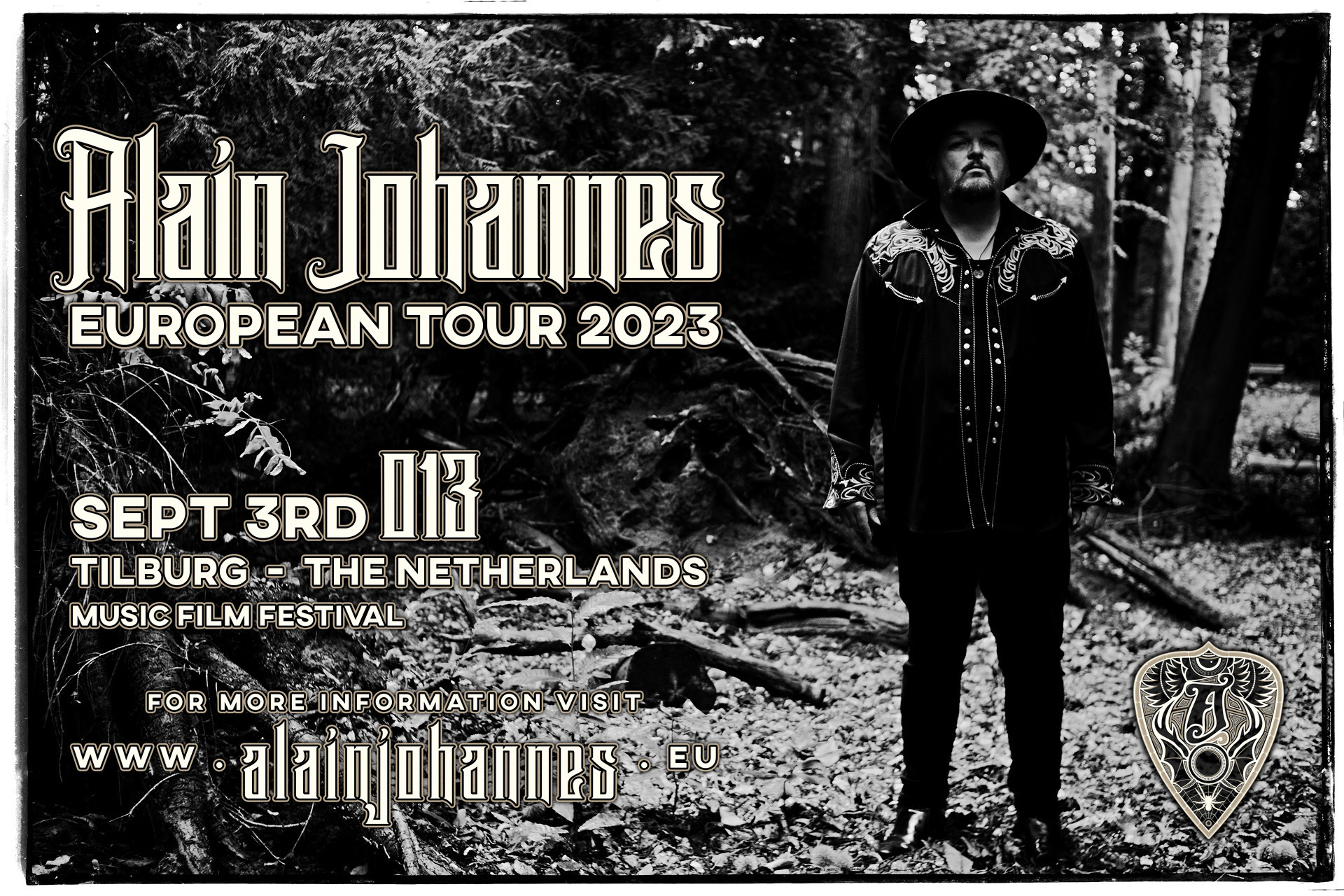 Alain Johannes
Sept 3rd 013 Tilburg Filmfestival NL
Alain Johannes plays Music Film Festival 013 Tilburg. Alain Johannes & band
Desert rock legend on tour
SUN 3 SEPTEMBER – 7:00 PM – VENUE 013
Interview, film + concert: Alain Johannes (Queen Of The Stone Age, Them Crooked Vultures) & the band Iron Jinn. First appearance in the new European tour of Alain Johannes.
Alain Johannes is a co-founder of several influential bands, such as the alternative rock group Eleven, and along with Josh Homme (Queens Of The Stone Age), Dave Grohl (Nirvana and Foo Fighters) and John Paul Jones (Led Zeppelin), the Them Crooked Vultures. He played with a range of artists including PJ Harvey, Chris Cornell, Arctic Monkeys, Mark Lanegan and The Desert Sessions. Last year, Them Crooked Vultures reunited for a special concert in memory of the late Foo Fighters drummer Taylor Hawkins.
Johannes, together with Homme, formed the basis of the Desert rock scene in the early 1990s.
On September 3, Alain Johannes' new European tour, accompanied by the band Iron Jinn, will start on stage at 013, as part of the Music Film Festival 2023.
Together with supergroup Iron Jinn, which originated in Amsterdam, Johannes plays work from his latest album "HUM", repertoire of the bands Eleven, QOTSA, and Desert Sessions, Euphoria Morning songs and solo material.
Johannes is accompanied in Tilburg by the psychedelic rock band Iron Jinn, consisting of Oeds Beydals (The Devil's Blood, Death Alley), Wout Kemkens (Shaking Godspeed, De Nobodyers), Bob Hogenelst (Birth of Joy). In April of this year, their debut album "Iron Jin" was released on Stickman Records.
At the Music Film Festival, this first concert of his new tour will be opened with an extended interview with Alain Johannes by music program maker Jan Douwe Kroeske and unique film material will be shown.
Time:19:00
Address: Veemarktstraat 44, 5038 CV Tilburg, Nederland